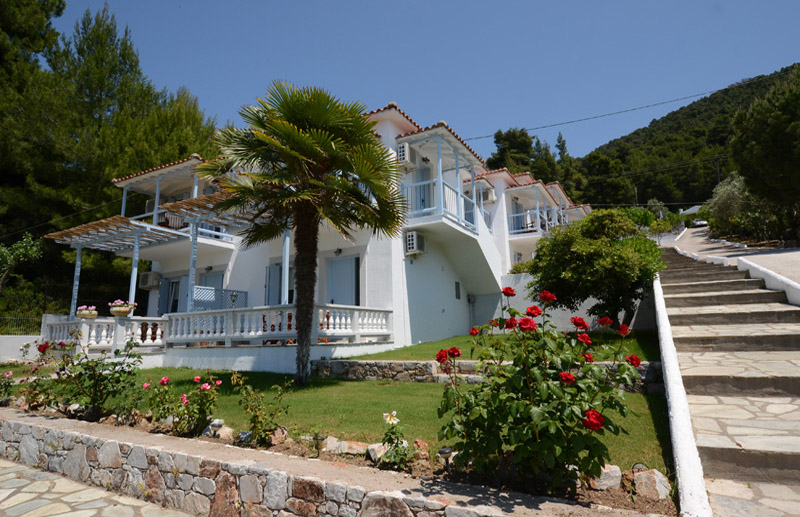 Apartments Description
"Milia Apartments" complex is located 12km from Skopelos Town and 15km from the second port of Glossa.
It is located at a distance of 1 1/2km from the beach of Panormos and 1km from the famous beach of Kastani (Mamma Mia beach). It is 10 steps from the shore as the buildings lead up to the beach in an amphitheatric arrangement.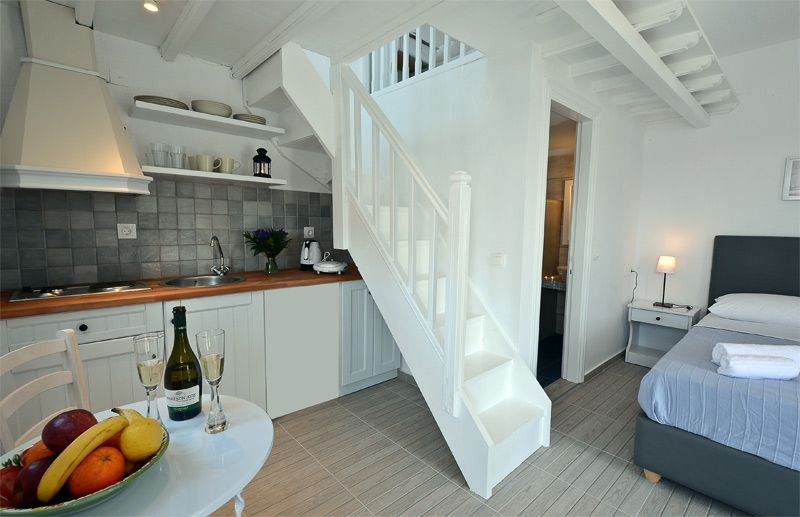 Accommodation
Hotel complex "Milia Apartments" opened its doors for the first time in May of 1987. In 2014 it was renovated according to all the latest standards. It is located on Skopelos, one of the most beautiful islands of the Northern Sporades island cluster. "Milia Aparments" is a hotel complex which is made up of 12 independent apartments of 25sq.m. of which 4 are maisonettes for 4 people, 35sq.m.each. They are built at an exceptional location in a pine forest and all the buildings are amphitheatrically located on the beach. It is 12km from Skopelos Town (Chora), 5km from the second port of Glossa and only 10 feet from the marvelous beach of Milia.
All apartments and maisonettes provide spacious private verandas or balconies with with a unique view of the sea and can accommodate 2-4 persons.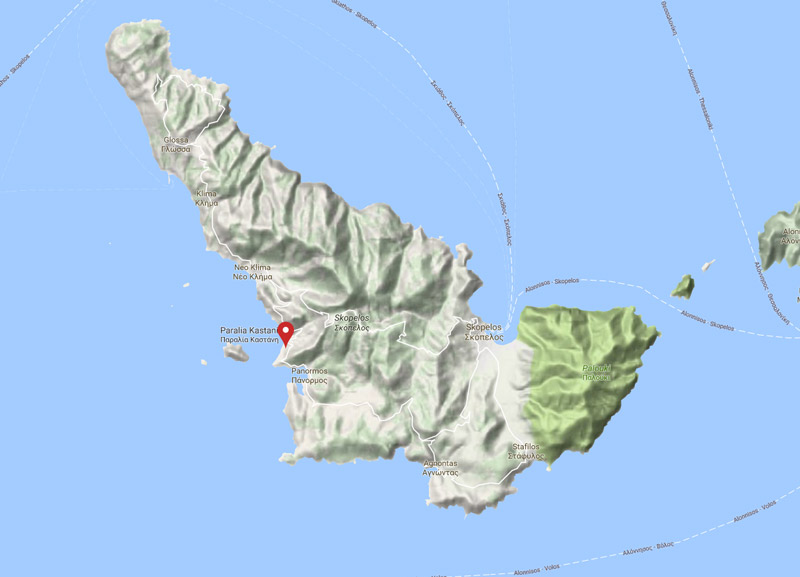 Contact Us
tel. (+30) 24240 23998 (summer)
mob. (+30) 6976 243793 & (+30) 6947 680076